About Compass -
Compass is a real estate technology company building a single platform that supports the entire home buying and selling process. We deliver an incomparable experience to both agents and their clients all in service of our mission to help everyone find their place in the world.
---
Our Technology -
Compass is building the infrastructure, data and technology on which the future of the real estate industry will operate. Compass' platform integrates listings, client and transaction data all in one place, giving agents personalized recommendations and insights on how to better serve their clients.
---
Our Investors -
Compass has raised $775 million in financing to date. In its most recent round, Compass secured $550 million in Series E funding, with participation from SoftBank, Fidelity, IVP and Wellington. Compass investors have backed the most promising technology companies in the world including Facebook, Instagram, Twitter, Airbnb, WeWork, Uber and Lyft.
---
Our Nationwide Network -
By the end of 2018, Compass will operate in every major U.S. city. It has publicly shared its goal to achieve 20% market share in the top 20 U.S. cities by 2020.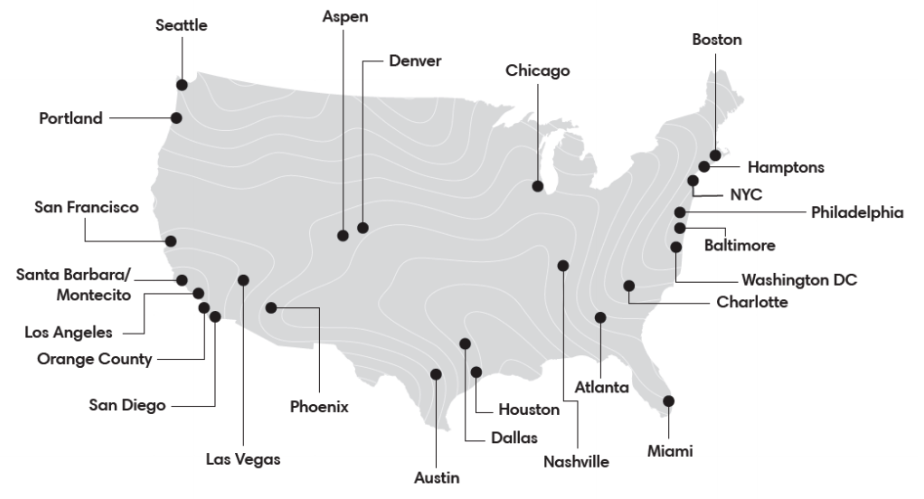 ---
Our Momentum -
Compass has over 1,000 employees and works with more than 4,500 real estate agents.
Agents grow their business by 24.9% in their first year at Compass.
Compass agents sell homes faster and at higher prices than our competitors.
Compass has an agent Net Promoter Score of 77.
Compass has an industry-leading agent retention rate of 99%.